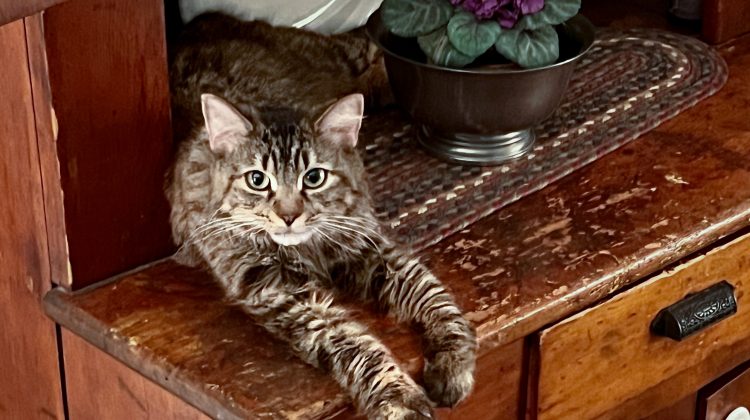 Day One—Gotcha Day…March 31, 2023
Meet Foxy! Susan and I adopted this lovely lady this afternoon from the Freedom Center for Animal Life-Saving (Humane Pennsylvania) in Reading, PA. Foxy is a ten-year-old Domestic Longhair Torbie-colored tabby. She weighs just 7-1/2 pounds and is all muscle. She had been in the shelter about a week before we adopted her after her previous owner could no longer care for her. She appears to be healthy and active and came to us immediately when we were meeting her for the first time at the shelter.
But now that she's home, she's a little skittish, very carefully exploring the part of the house we've opened to her, finding her hiding places and running quickly to one of them whenever she is startled for any reason—not unexpected behavior. We're hopeful she'll become more relaxed and affectionate as she becomes comfortable with us and with her new home.
We're. not fond of her name, but because she's already ten years old, we decided it's probably better not to change it at this point. So Foxy it is.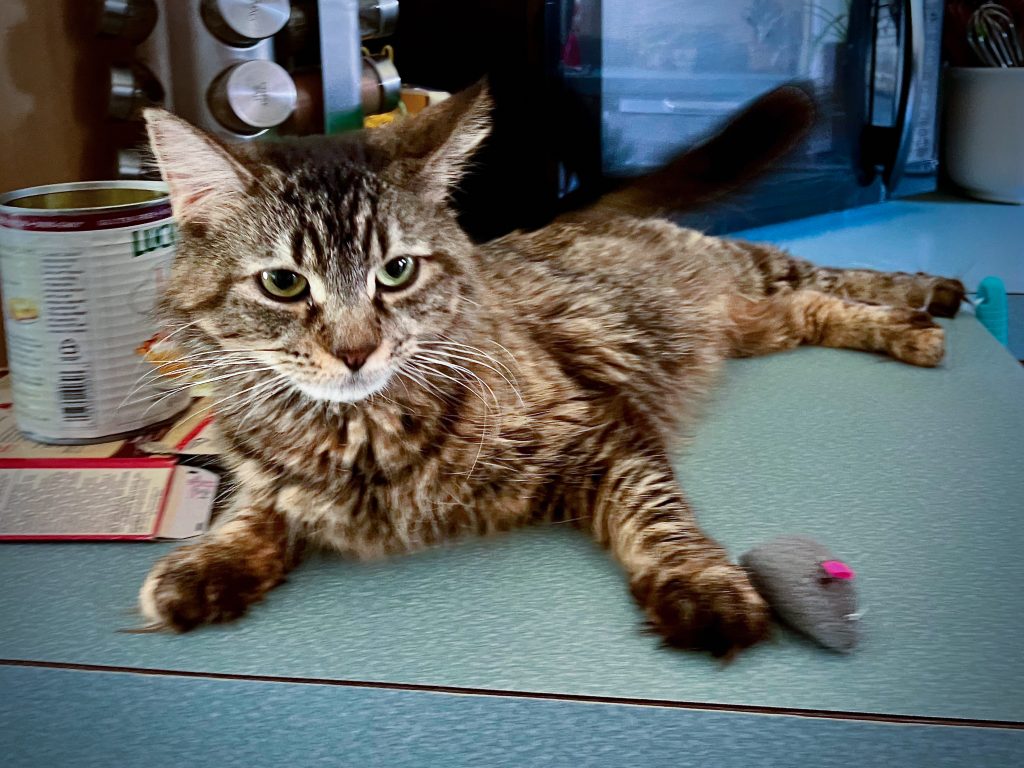 Day Two…April 1, 2023
Foxy may be 10 years old, but she can still leap from the floor to the kitchen counter in one easy leap! We found paw prints on the dining room table this morning. And you saw the photo above of her on the hutch. She likes high places, and has no trouble getting there! We need to get her a cat tree … it's on the list. She's eating well, drinking plenty of water, using her litter box without fail, and has let me hold her several times (for about 15-30 seconds at a time), so I think we're off to a good start.
She's also really good at finding hiding places we didn't know we had. One of our neighbors stopped in to visit last evening and brought her some treats, but we couldn't find Foxy anywhere. Later we discovered she was hiding behind the washing machine in a space I thought was too small for her to get into. But today she's been spending a lot more time exploring and coming up to us (briefly) for petting.
Day Five…April 4, 2023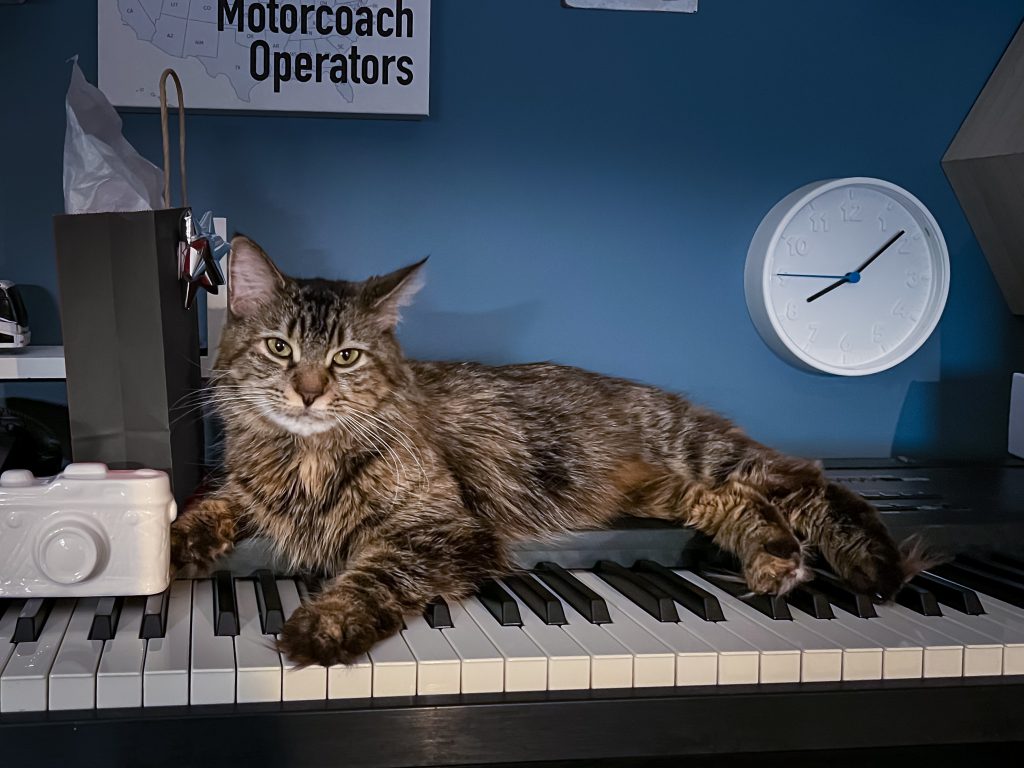 Foxy is slowly but surely becoming acclimated to our home and spends a lot less time in one of her hiding places. Most of the time now she prefers being in the same room with us. About half of our house is still off-limits to her, including my office (audio/video studio) because of all the electronic equipment. But I've been leaving the door open when I'm working, and she's done a little exploring, never staying long before tonight. But a few minutes ago I heard the keys moving on my keyboard behind me and turned around to discover her laying on the keyboard. A few minutes after I took this photo she had curled up and fallen asleep here.
Day Six…April 5, 2023
Small wins…for the first time since we adopted Foxy, she accepted a treat from my hand. Previously any food or treats had to be either in her bowl or on a flat surface.