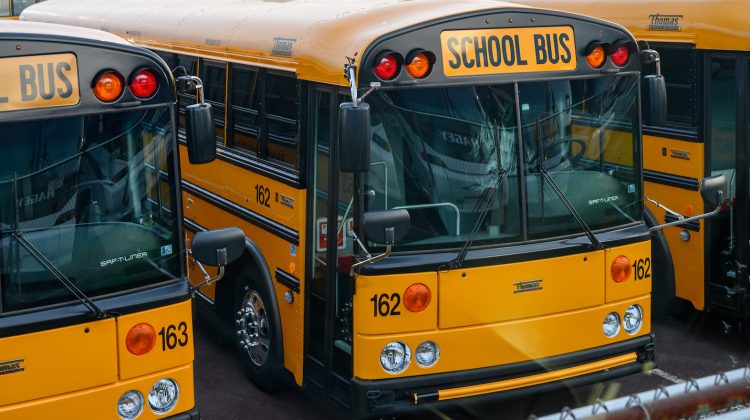 There are still many unknowns as our economy continues the reopening process and the school year is about to begin this fall. But one thing that is all but certain is that more school bus drivers will be needed.
If you're looking for a great part-time job, Transportation Services, Inc., Souderton, PA, sister company of Hagey Coach, Inc. for whom I drive, is currently interviewing, hiring, and training school bus drivers for the new school year. No experience is needed (other than a good driving record) — TSI will train you and help you obtain your CDL (commercial driver's license) and school bus certification. School buses are just big cars, so don't let the size of the vehicle put you off! It's a great job working for a great company and is very rewarding.
Transportation Services, Inc. provides school busing for the Souderton School District as well as extra busing for many private, parochial, and charter schools in the Bux-Mont area of Pennsylvania.
Please be sure to let them know I sent you (Bob Bergey — full disclosure: employees receive a bonus for successful applicants) when you apply. To begin the process, call Transportation Services, Inc. at 215-723-4613 today.
APPLY TODAY — Call 215-723-4613
Don't forget to mention Bob Bergey sent you!