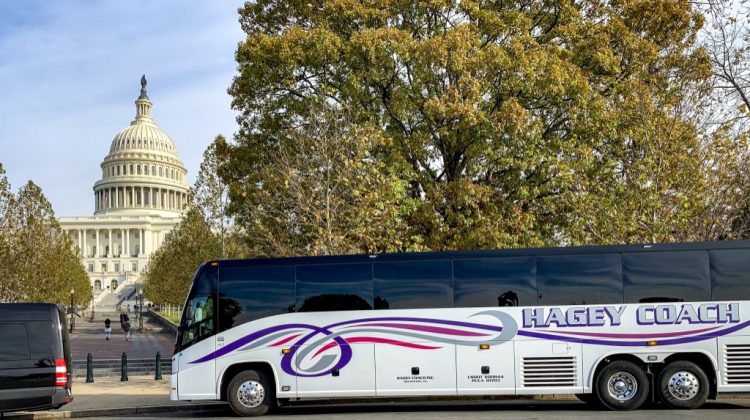 As many readers already know, my full-time job for the past 18 years has been driving motorcoaches across the US and Canada for Hagey Coach, Inc. of Souderton, PA. Hagey's is one of approximately 3,000 motorcoach companies in the United States. I was laid off mid-March, one of nearly 88,000 employees of motorcoach companies in the US, as COVID-19 shut down virtually every motorcoach company across the United States.
The motorcoach industry is second only to the airline industry in the number of passengers moved on an annual basis, with 600 million passenger trips each year, and contributing nearly $101 billion in direct economic impact to the nation.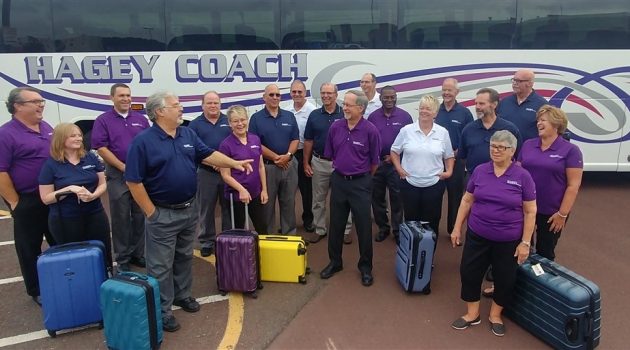 The motorcoach industry is an essential service. During hurricanes and other natural disasters, FEMA and states depend on motorcoaches to support emergency response efforts, transporting support and supplies.
The industry supports the US Department of Defense by transporting US troops and their equipment for deployments and training around the country.
Rural communities, school children, commuting employees, and price-sensitive travelers are all part of the population we serve.
But the motorcoach, tour, and travel industry has been left out of all stimulus packages, grants, and loans enacted by Congress so far this year. The industry will lose an estimated $8 billion through August 2020.
This coming Wednesday, May 13th, the motorcoach industry is going to Washington, DC in a big way to make their case to Congress for help. Approximately 1,000 motorcoaches, from nearly every state in the US, will descend on Washington on Wednesday morning, forming a huge convoy driving around the National Mall in DC to get Congress's attention. Buses have already departed from Alaska, California, and other western states to convoy with coaches from other states as they travel east across the country. It's a movement unprecedented in the history of the industry.
The motorcoach industry is asking Congress for help to keep their buses on the road, keep staff employed, cover insurance and other expenses, and survive the impact of COVID-19. Specifically, they're looking for $10 billion in grants-in-aid, $5 billion in loans, and an extension of the Paycheck Protection Program forgiveness to December 31, 2020.
Hagey Coach and Tours is participating in this event. Two of my good friends and fellow drivers, Bob Harmer and Blaine Hagey, will be driving one of our coaches to Washington, DC early on Wednesday as part of the demonstration. I'll be tracking their progress, and reporting back here on Wednesday as the day unfolds. Stay tuned!
#busesmoveamerica