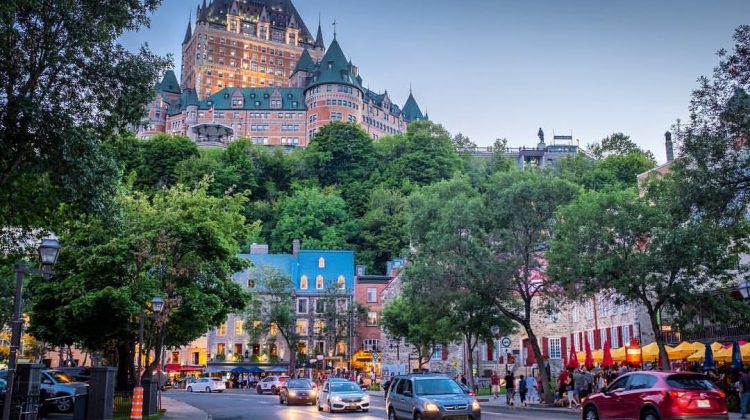 July 1st is Canada Day, the national day of Canada. It celebrates the anniversary of July 1st, 1867, the effective date of the Constitution Act, 1867 (then called the British North America Act, 1867), which united the three separate colonies of the Province of Canada, Nova Scotia, and New Brunswick into a single Dominion within the British Empire called Canada. It was originally called Dominion Day but was renamed in 1982, the year in which the Canadian Constitution was patriated by the Canada Act 1982.
I've had the privilege of visiting Canada dozens of times to visit family (in-laws) and, dozens of times, driving motorcoach tours across the five eastern-most provinces of Canada. The photo above is of the Chateau Frontenac, one of the oldest and most famous hotels in all of North America, located in my favorite city in all of North America, Quebec City, in the province of Quebec.
I've only visited Quebec City once in the winter; it was -20°F at that time, and I have no desire to return in the winter! But I've been there at least a dozen times in the summer, and it is an absolutely beautiful city in warmer weather. I'm looking forward to things returning to normal and taking more trips to various locations in eastern Canada, including Quebec. Other provinces I've led tours to include Ontario, New Brunswick, Nova Scotia, and Prince Edward Island.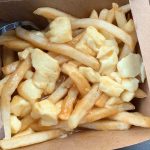 I have to mention one of my favorite foods in Canada — poutine! I look forward to enjoying poutine every time I return to Canada (it's showing up in more restaurants in the US, too). It's not precisely considered a health food, but within reason, I can't pass it up. Poutine is just french fries covered with brown gravy and cheese curds. Delicious! Typically only a side dish, some restaurants make it an entrée by adding meats and other toppings. Even McDonald's offers poutine in its Canadian restaurants!
All photos Copyright ©2020 Bob Bergey.