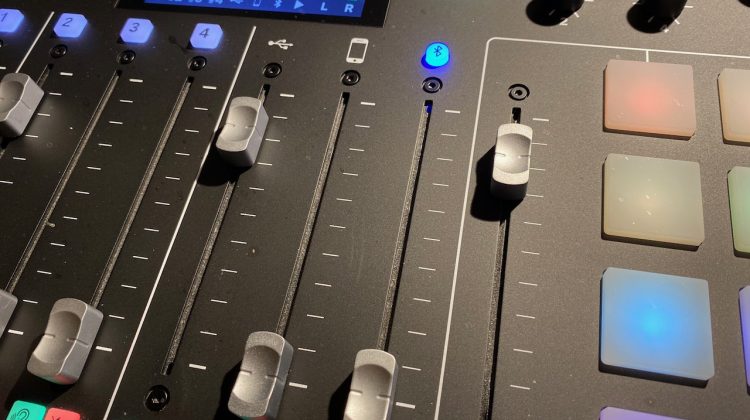 RØDE, the Australian manufacturer of quality microphones, mixing consoles, and other equipment used by podcasters around the world (including myself), is currently holding an international competition for podcasters called "My RØDE Cast." More than 1,700 podcasters from around the world have submitted a 1-2 minute podcast as their entry for a chance at winning some of more than $150,000 in gear and services from RØDE. It's the second year of the competition.
I created an entry this year for the first time. One of the awards is a "People's Choice" award. If you'd like to listen to my entry and give me a vote, I'd greatly appreciate it! CLICK HERE, listen to my podcast (less than two minutes), and click on the VOTE NOW button. Easy peasy. Prizes will be announced on June 30, 2020, so vote today!
PLEASE VOTE FOR MY PODCAST!
For the curious, the RØDE products I currently use in my podcast productions include their RØDE Procaster microphone, their RØDE Wireless Go wireless microphone, their RØDE Lavalier Go microphone, and their RØDECaster Pro mixing console. All of their products are professional-grade products manufactured in Australia. I also use products from Sennheiser (microphones), Samson (microphones), Sony (headphones), Apple (iPhone, iPad, MacBook Pro), and others.
To listen to full episodes and/or subscribe to my "Bob's Tech Talk" podcast, click here.
UPDATE 6/30/2020: The winners of "My RØDE Cast 2020" were announced today and, alas, I didn't win. But I'm glad I participated. Maybe next year! If you'd like to listen to the winning podcasts, visit this page. Thanks again to everyone who voted for my podcast!
Photo: a closeup of my RØDECaster Pro mixing console for podcasting