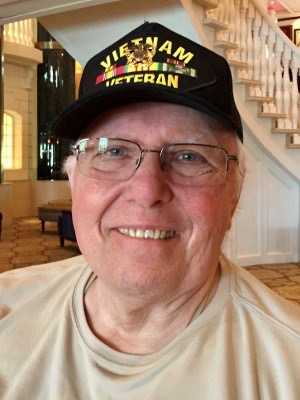 Long-time passengers of Hagey Coach, Inc. may remember one of our most interesting and colorful drivers, Joe Skrzat. Joe passed away on Monday (6/15/20). He will long be remembered by all who worked with him, and probably by most who rode with him, too! He was 74 and had been in declining health.
Joe was a Navy veteran and served in Vietnam. Following a 4-year career in the Navy as a Naval Intelligence Officer, he became a special agent for the FBI, where he served 25 years, retiring in 1996. Soon after he came to work for Hagey's where he became a part-time motorcoach operator and trip escort.
I started at Hagey's in 2002, so my career overlapped Joe's at Hagey's by more than ten years. We often worked on multi-coach moves together, which also means we shared many meals, and times just sitting around talking about the world. He was fun to work with, opinionated, and he always had a story to tell. He had LOTS of stories. And a wicked sense of humor. You never spent time with Joe without a good laugh. He will be missed.
A memorial service is planned for Monday, June 22nd, in Lansdale. Details and more are published in his OBITUARY HERE.