Fill Your Brain and Inspire Your Heart
Adobe has announced their annual "Adobe MAX—The Creativity Conference," to be held over three days, October 20–22, 2020.
Adobe MAX is a uniquely immersive and engaging digital experience, guaranteed to inspire. Three full days of luminary speakers, celebrity appearances, musical performances, global collaborative art projects, and 350+ sessions — and all at no cost. It is a virtual conference.
The more than 350 sessions are spread over 10 tracks:
3D and AR
Business Productivity
Creativity and Design in Business
Education
Graphic Design
Illustration and Digital Painting
Photography
Social Media
UI and UX Design
Video
For more information and to register today (I'm already signed up!), go to:
Conspiracy Theories: Are You Susceptible to Believing Them?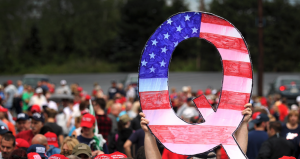 Chances are you know someone who has subscribed to one or more conspiracy theories, whether it's about the "deep state" or QAnon or "coronavirus is a hoax" or any of dozens of others, both on the far right and the far left of the political spectrum.
Here's a good article explaining who and why are people likely to fall into conspiracy theories. It's worth a few minutes to review and see if you're one of them:
Some people are more likely to believe conspiracy theories. Here's how to know if you're one of them.
The President's Doctor Is a CB East Graduate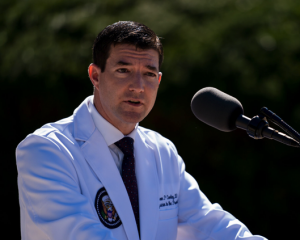 Dr. Sean Conley, the President's doctor, is a local boy. He graduated from Central Bucks High School East in 1998 and is from Doylestown, PA. He has been President Trump's doctor since 2018, and on the news daily the last few days as the President is being treated for COVID-19 in the Walter Reed Medical Center. For more information about Dr. Conley, read this article in the NY Times:
What to Know About the President's Doctor
Subscribe to Bob's Blog!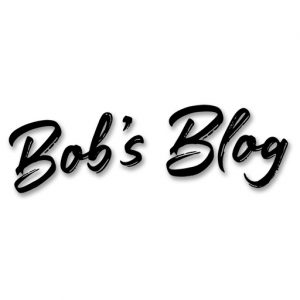 The Subscription Form for Bob's Blog is now active! You can now sign up on the website to be notified automatically by email whenever a new post is published on Bob's Blog. You can see the form near the top of the right-hand column on any page of the website.
Subscribing includes a double-opt-in process. After completing the form and submitting it, you'll receive an email at the address for which you subscribed. That email will contain a confirmation link that you must click to complete the process. You will not be subscribed until you have responded to the email.
Your subscription information is considered private and will not be used or sold to any third party. You may unsubscribe at any time. Each email notification you receive will include an easy unsubscribe link at the bottom of the email.

Register to Vote, Request Your Mail-in Ballot, and Send It In!
If you haven't registered to vote in our national election, you're running out of time. The deadline for Pennsylvanians to register is October 19, 2020. There are four ways to register:
online
by mail
in person at your county voter registration office
at PennDOT and some other government agencies
For more information and to register online, go to:
https://www.pavoterservices.pa.gov/Pages/VoterRegistrationApplication.aspx
You can also request a mail-in ballot if you wish to vote by mail rather than in person at the polls. The deadline for requesting an application for a mail-in ballot is October 27, 2020. Mail-in and Absentee Ballots must be received by 8 PM on election day, November 3, 2020, or postmarked by then and received no later than November 6, 2020.
For more information, go to:
https://www.votespa.com/Voting-in-PA/Pages/Mail-and-Absentee-Ballot.aspx
Each Pennsylvania county also has drop boxes for ballots if you're not comfortable using the US Mail. I live in Bucks County where three drop boxes were opened today, one each located in Doylestown, Levittown, and Quakertown. For more information on the location and hours of drop boxes in your PA county, go here (note that many drop boxes are guarded and have limited hours during which they may be used):
https://www.votespa.com/voting-in-pa/pages/drop-box.aspx
One final note: because of an equipment failure, the VotesPA website was down much of this past weekend, but as of this morning, is online and functioning again.