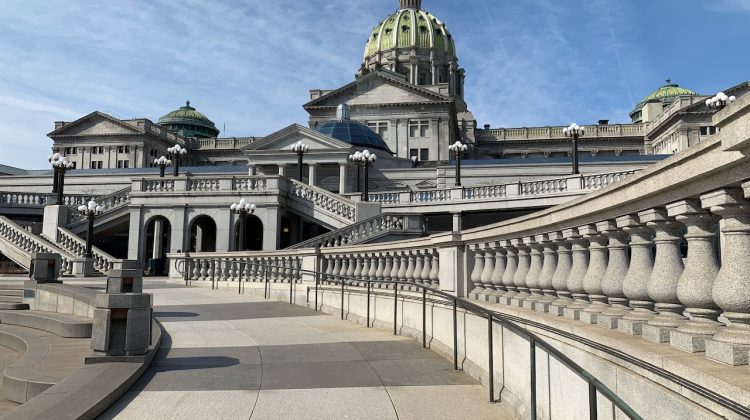 Ever since the advent of digital photography, but especially since the time our mobile phones have included good cameras, everyone has become a photographer. One of the greatest benefits of digital photography is that you get to see the results of your photographs immediately. Contrast that to the "good old days" when you took your film to Fotomat or the drug store and waited up to two weeks for them to come back, only to find out you forgot to take the lens cap off the camera or made some other silly mistake.
There are many outstanding photographs made every day with digital cameras and mobile phones. But there are also even more — far more — crappy photos. The good news is that it's not difficult to improve your photography quickly, easily, and at no cost — free — using the digital camera or mobile phone you already have.
Here are eight of my favorite tips. Keep in mind there are exceptions to nearly everything, and that certainly applies to some of these tips. But in general, follow these guidelines.
1. Focal point
Nearly every photo needs a focal point — a point in the photo to which your eyes are drawn. We've all seen beautiful landscapes, for instance, that have wonderful lighting, scenic backgrounds, perfect skies, but are still missing something. Often, that "something" is a focal point, an object or person usually in the foreground of the photo that immediately draws your eyes to it.
Sometimes you may have more than one focal point in a photo. If you ensure that one of them is larger than the others, it can still be an effective device to pull viewers into your photo.
2. Be sure they're sharp
Back in the days of shooting with film, we used to joke about developing a print in "focus-all" to salvage a photo that was out of focus. That was a fantasy.
There are few things that are more difficult to look at than a photograph that is out of focus, particularly at the focal point. If everything about the photo is perfect but it's out of focus or unintentionally blurred from camera movement, it's usually worthless. There is software available that uses artificial intelligence to bring a subject back into focus after the fact, but it's far from ideal. Get it sharp to begin with. Focus carefully using any tools your camera provides to help you (focus-peaking, magnified views, etc.). Use a tripod or a higher shutter speed to avoid camera or subject movement.
3. Level the horizon
Nothing screams "amateur photographer" like a horizon that runs uphill, or a building that leans to one side (and you know the building was straight). I'm not talking about those few times you might compose a photo that way intentionally.
The easiest time to correct this is when you're taking the photograph. Slow down, compose your photo carefully. Take advantage of any leveling tools your camera or mobile phone offers (most do these days).
But it's not too late to correct this after the photo has been taken, using the editing software on your mobile phone or computer. Every digital photographer has access to one or the other, and it only takes a few seconds, so there's really no excuse for exhibiting a photo that's not corrected for a crooked horizon.
4. Crop to improve composition
It's well worth your time to learn some basic rules of composition. The most popular and useful guideline is the "rule of thirds"; put what looks like imaginary tic-tac-toe lines over your photo, place the horizon along one of the horizontal lines (⅓ up from the bottom or down from the top), and place the focal point in one of the four intersections of those imaginary lines. Google "photographic composition" and you'll find lots of other guidelines for good composition.
5. Cull (edit) your photos
I've often been asked over the years how I became such a good photographer. My response is that I'm not necessarily a good photographer as much as I am a good editor — I take a lot of photos and throw out the bad ones so you only see the good ones! I never post or show photos that are out of focus, have poor composition, incorrect exposure, uncorrected color, etc.
I'm not downplaying the importance of learning everything you can about photography, and I've had a lot of formal training over the years. But ultimately, if you want to impress friends or clients, it comes down to keeping the bad photos to yourself — and anyone can do that.
6. Understand the relationship between shutter speed, aperture, and ISO
Photography is a great teacher about the principles of life. You can't have it all. Everything is a compromise in one way or another. You can't be a great violinist and a great trumpet player and a great photographer while you're working full time in an unrelated job. There are only 24 hours in a day, and some of that has to be spent sleeping.
Shutter speed, aperture, and ISO are the same way. You can't have a photograph that is shot at a high shutter speed to stop the action, a small aperture to increase depth-of-field, and low ISO to reduce noise. Something has to give. It's a compromise. If you use a high shutter speed, you have to compensate by using a larger (wider) aperture and/or a higher ISO. If you want a low ISO to eliminate digital noise, you'll also need a slower shutter speed and/or a wider aperture.
Shutter speeds and apertures are measured in "stops" of light. One stop in either direction is either half or double the light, depending on which direction you're going. So ¼ second is twice as fast as ½ second and half as much light. An aperture of f/8 lets in twice as much as f/11 (it's worth memorizing the full aperture stops — f/2, f/2.8, f/4, f/5.6, f/8, f/11, f/16, f/22, etc.). Likewise, with ISO, an ISO of 400 is twice as fast, one stop faster, than an ISO of 200. Shooting manually will help you learn these principles faster than leaving your camera on automatic.
7. Read the manual
I'm a manual reader. I recommend you at least read the manual (or a third party, more readable version) for your primary camera, too, even if it's just your mobile phone camera. You might be amazed at what all you can do that you never knew about.
Back in the late 1980s, when I did a lot of Mac consulting and training, I was often asked how I knew so much about the Mac (called the Macintosh back then). My answer was simple: I read the manual. Most people don't read manuals. But I guarantee you'll become a better photographer if you read the manual.
8. Learn to "see" light
This is the most difficult of these tips. Right now you might not even understand exactly what I mean. A very few people have the gift of truly being able to see light without being intentional about it, but that's not most of us. It certainly wasn't me. But after many years of working at it, being intentional about "seeing" light — its direction, intensity, color, soft or hard, etc. — it becomes much easier to get the photo you see in your mind. As I suggested above when composing your photo, taking time to intentionally see the light is important, too. The more you to it and compare to the final photograph, the easier it becomes and the more success you'll have.
BONUS TIP: Move!
Most of us have done this: you see a great photo opportunity, and take the photograph from right where you first spotted it, then go on with your life.
Stop! Oh, go ahead and take that photo, but before you leave, look around you; move to your right or left, move closer or farther away — almost always you can find an even better viewpoint than your first impulse shot.
Composition, viewpoint, lighting — be intentional — these are all steps that are relatively easy to learn and you'll soon discover tremendous improvement in your results.
---
Photography is a terrific hobby. It can be expensive but it doesn't have to be. Each of the above principles are free, and will make much more of an impact on your photographs than the latest camera or another lens — as nice or as inspiring as they might be. Just keep taking pictures and learn from your results.
Photo at top of page: Leading lines of the Pennsylvania State Capitol building. ©2020 Bob Bergey