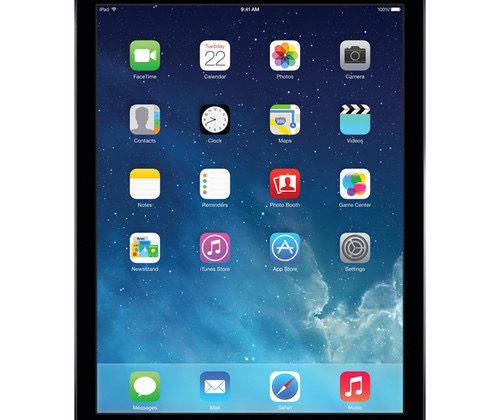 Due App Update
Apple Stock
iPad Air for Sale — $149
iOS 14 Beta
"Due" App Update

On July 5th, I reviewed the Due app (It's About "Due"), a great reminders app that runs on Mac, iPad, and iPhone. Today the macOS version was upgraded to version 20 to look and work more like the iOS versions. It's a free upgrade for everyone who has purchased it since 2017.
Redesigned and reimagined from the ground up, Due 20 for macOS makes it faster to create, more effortless to manage, in a refined new design. Some of the key features include:
All-New Look, Brand-New Themes
Bulk Edit
More Intelligent Date Parsing
Menu Bar Mode
Custom Text Sizes
Collapsible Sections
Apple Stock
Apple had a good week, to say the least. Yesterday they reported record earnings for the most recent quarter, and they announced they are planning a 4:1 stock split at the end of August. Today their stock took off, gaining 10% of its previous value, more than 40 points on the day, and closing at a record high of $425.04/share. If you have Apple stock in your portfolio, you are happy tonight. And since it's Friday, you can gloat on it all weekend. I hope it holds the gains next week!
iPad Air for Sale — $149
I have an Apple iPad Air for sale. It's a first-generation 9.7" Air I bought new in 2013 so it has a few years on it. But it's pretty much spotless — no marks on the screen or the case. Everything works on it, and I just upgraded the iPadOS to the latest version that will run on it — version 12.4.8. Other than security updates, the system is not upgradable beyond that. The original price was $929, but it's yours now for just $149.
It has 128 GB of storage, the most that was available at the time, and it also has cellular connectivity (originally through AT&T, but I believe it can work with Verizon, too, with a new SIM card from them). However, you do not need a cellular account to make good use of this — it's fully functional on a Wi-Fi connection. It would be a great iPad for a student doing remote learning, or as a Kindle reader by your easy chair.
A tan leather Apple Smart Cover that I purchased at the same time as the iPad is included. The case is well-worn — still functional, but doesn't look that great anymore. If you buy a new case for it, everyone will think you bought a brand-new iPad. Other than the used cover, the only accessory included is a USB to Lightning charging cord (no charger, however).
The price ($149) is for porch pickup in Telford, PA. Shipping is $25 on top if you want me to ship it anywhere in the US. Payment can be by PayPal or Apple Pay. This offer will only be here for a few days; it will be listed on eBay at $175 if I don't find a local buyer. If this notice is gone, it's no longer available. Contact me if you're interested or have any questions.
iOS 14 Beta
I mentioned a short while ago that I was installing iOS 14 Beta (public version) on my iPhone 11 Pro Max to give it a run before it becomes officially available to everyone. I've been using it just over two weeks now, currently using the 3rd beta version (which is the 2nd public beta version, not that it matters). Overall, I've found it exceptionally stable and smooth for a beta version of iOS, with only a couple of minor issues, none of which have impacted the way I use it.
Here are four of my favorite new features so far:
Pinning conversations at the top of Messages. I don't do a lot of texting — well, not nearly as much as most teens or younger users. But it turns out I do more than is convenient sometimes, from a wide variety of participants — including my pharmacy, dentist, family doctor, mechanic, my bank, landlord, and occasionally with a wide variety of my friends. I never delete a conversation — they are often invaluable for future reference — so sometimes I have to scroll awhile or use the search function in Messages to find my last message with a particular person or business. Now in iOS 14, I can pin up to 9 contacts at the top of my Messages window and instantly find them without scrolling through the clutter of all the business and other texts I've received recently. Very useful.
Translate app. This is a new app from Apple that makes it easy to translate between English and other major languages, including Spanish, French, German, and more. Since I'm not back to work yet, thanks to COVID-19, I don't have a huge need for this yet, but I know it will become invaluable once I'm back on road.
A more organized home screen with App Library. I'll never lose another app again! I have almost 400 apps on my iPhone (down from over 500 not too long ago before I deleted a bunch I never use anymore), and sometimes it's a challenge to find them and organize them the way I'd like. Now they're all in one place in the App Library, organized neatly into appropriate category folders, and also in one long alphabetically organized list. The App Library is after the last screen of apps, but it's easy to get there — put a finger on the dots at the bottom of any home screen and slide it all the way to the right, and you're there. Easy.
Picture-in-Picture. Have you ever been watching a video on YouTube or Facebook and you get what might be an important text message or email? So you swipe to switch apps, and — ugh — the video stops, you can't even listen as it continues. Well, that's no longer an issue. When you switch to another app, the video resizes to a small version you can place in any corner, and continue viewing it while you're checking that important text message. Very useful!
I'll be blogging more about iOS 14 in the not too distant future. If you'd like to know more about the beta program and possibly participate in the program, click here: https://beta.apple.com/.