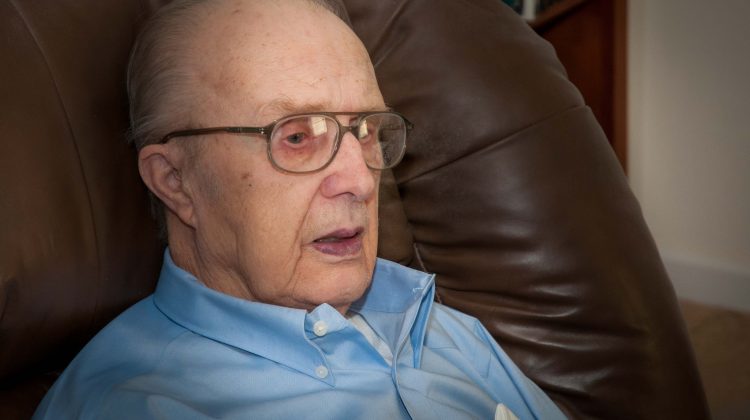 My father passed away 8 years ago at the age of 92. I have many wonderful memories of him, one of which I thought I'd share today. It's one I'll never forget and explains a bit of the kind of relationship we had. 
I was well into my second career at the time, several years into operating the offset printing business I had founded in 1985. The business was growing quickly, and we had recently moved the press room out of the basement of my home and into more spacious facilities down the street in Perkasie. It was nice to have the basement free again, pretty much fully finished off, and we decided to cover the concrete floor with carpet and make it into a game room, a place my kids could bring friends over if they wanted. And I wanted a pool table.
I had grown to love playing pool when I was a teenager. Our neighbors across the street where I grew up had their own game room complete with a pool table, and my brother and I spent many an afternoon playing pool there. I dreamed of the day I could have my own pool table.
So now with a game room of my own, and the business starting to provide a good income, I decided it was time. Earl Bowl in Earlington, PA, where my dad had often taken my brother and me to bowl when we were kids, had a large sales room where they sold pool tables, so that was the natural place for me to shop. I did my homework, knowing I didn't want to get an inexpensive table that would soon warp and make serious play impossible, but also not wanting to break the bank on too expensive of a table. With their help, I found one that was just right and placed my order. They would be out to install it in a few days.
The following Sunday, as was our habit, we had my dad and his girlfriend over to join us for lunch after church (Dad lived about four miles from us at the time). After dessert, Dad and I moved to the living room to talk and watch some TV together, and I shared with him that I had just bought a pool table, not just for me, but also for my two boys (they were teenagers at the time).
To say my dad was not pleased would be an understatement. He asked me how much it cost, and how could I possibly afford it. He lectured me on how I needed to be careful with my finances, and not spend "wildly" just because the business was doing well. The lecture continued for several minutes. I wasn't surprised, really, because Dad never liked hearing about me spending money, whether I had it to spend or not.
He asked me if my decision was final, and when were they coming to install it. Tomorrow, I told him, and yes, it was too late to cancel the order.
There was an awkward, seemingly interminable silence. Finally he spoke again.
"Well, if you're getting it anyway, may I come over to play?"
We never again discussed the cost or propriety of getting the pool table. Almost without exception, for the next several years he and his girlfriend came over for lunch on Sunday afternoons, and after dessert Dad and I would adjourn to the game room downstairs and play pool. He loved playing as much as I did, and he was good — we were very evenly matched. We mostly played 8-ball or sometimes 9-ball, and he beat me as often as I beat him.
Playing pool gave us lots of time together to discuss things — family or business or politics or religion, no topic was off the table — and just to enjoy each other's company. I have many wonderful memories of my father from around that pool table. It was undoubtedly one of the best purchases of my life. And a wonderful Father's Day memory.
Photo: My dad, Walton H. Bergey, photographed at his 90th birthday party at his home in Baltimore, MD.