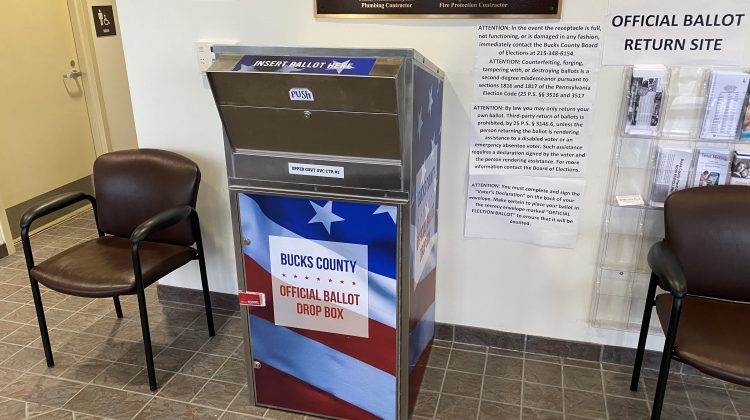 Have you voted yet? Pennsylvanians no longer have to wait until Election Day to cast their vote in this presidential election year. That's especially good news considering the pandemic when you might want to avoid long lines and the possibility of poor social distancing at your polling place on Election Day.
But there's a catch: you must request a mail-in ballot by October 27th.
You have two options once you have your ballot:
You can return it by USPS mail. It must be postmarked by Election Day, November 3rd, and received by your county board of elections by November 6th. Or,
You can return your completed mail-in ballot in person to an official drop box in your county. Some counties have just one drop box for the whole county, some have multiple locations around the county. Hours they're available are limited, so be sure to check before you go (see link below).
The site linked below includes an interactive map of locations in Pennsylvania where you can drop off your mail-in ballot — check it out!
"State law allows voters to hand-deliver their ballots to county election bureaus — the offices in each of PA's 67 counties that handle voter registration & administer state, local & federal elections. But voters have other options for the first time this year. Thanks to a 2019 change to the state Election Code, some counties have established satellite voting offices or secure drop box locations to collect ballots and administer voter services …"
For all the information you need and to request your mail-in ballot, CLICK HERE.
---
Please Subscribe!
If you find my blog interesting or helpful, please subscribe using the form above right (or below, on mobile devices) and you'll be notified by email so you never miss a new post.