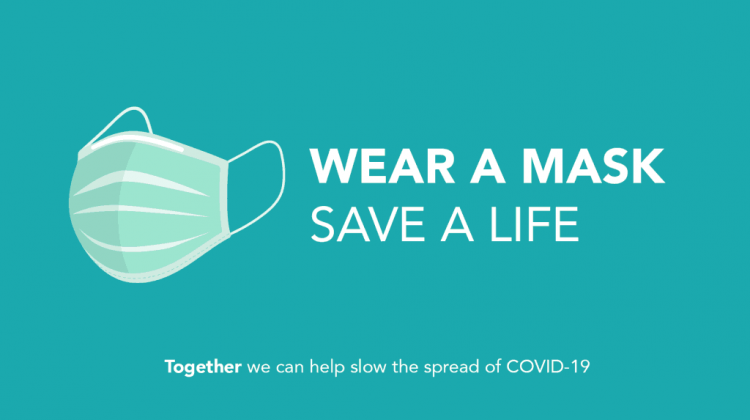 Most states and communities have mandated that everyone must wear a mask when leaving their residence, anytime social (physical) distancing cannot be assured. Most businesses also require that masks be worn when on their property. Nevertheless, there are some hard-headed folks out there who remain unconvinced of their importance despite overwhelming scientific evidence. Confrontations with non-mask-wearing "freedom" seekers are videoed nearly every day by citizens trying to shame them into wearing their masks.

Some businesses are trying to avoid unpleasant confrontations by using creative and humorous signs to let patrons know what is expected of them. Below is a collection of some of the signs I find most interesting. (Warning: some include adult language.)

On the door of a pizza shop:
Per the Governor's request, you are advised to wear a mask in all stores. He said nothing about underwear.

On the window of a hearse:
Mask it or Casket.

At an apartment complex entryway:
It's a simple task — wear a mask.

At a convenience store:
You may choose not to wear a mask. But you must also remove all your clothes to enter. It's all or nothing; it's about choices.

This sign was posted by a law firm:
ATTENTION: If you or a loved one has been refused entry to a private business for not wearing a mask and you would like to explore legal options to protect your constitutional rights, our law firm is happy to explain just how fucking stupid you are.

At an unspecified store:
If you come into the store without a mask, we will have to take your temperature.
(P.S. We only have rectal thermometers.)

At a small store in a shopping center:
To accommodate the anti-maskers, we have provided a space 40 feet west where you can stare at your reflection in the window, since apparently you're the only person you care about.

On the door of a restaurant:
As an American, you have a right not to wear a mask. But, just like you, businesses have a right to not let you in, not to serve you.
You can't have it both ways. You are free to make a choice, but that means accepting the consequences of your actions.
Screaming at employees and businesses for protecting their workers and customers does not make you a patriot — it makes you an asshole.
Don't mistake inconvenience for oppression. 

Yard sign:
No mask on your face,
You big disgrace,
Spreading your germs all over the place.

On the door of a consignment shop:
If you choose not to wear a mask, we respectfully ask that you postpone your visit.
We'll be happy to debate the efficacy of masks with you when this is all over and you come in to sell your dead grandmother's clothes.

On the door of a cookie shop:
Only the "cool" people allowed — 98.6° F or below.
If you're too hot for me (above 98.6° F), don't enter! The life you save may be my next customer.
Pssst: I need customers, and it's a fellow human we're respecting. Thank you.